Transform Your Basement into a Functional Living Space with Casla Construction
For over 15 years, we have been providing exceptional construction services to residential and commercial clients. As experts in understanding our clients' needs, we are proud to offer our specialized basement conversions service to homeowners in the greater Boston area including Arlington, Belmont, Brookline, Cambridge, Dorchester, Needham, Newton, Wellesley, Weston, and Winchester. Let us help you unlock the full potential of your basement and create a functional living space that suits your lifestyle.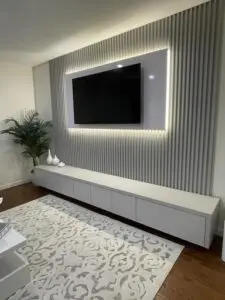 At Casla Construction, LLC, we believe that your basement has untapped potential. It can be transformed into a wide range of functional spaces, such as a home office, entertainment room, gym, or guest suite. With our expertise in basement conversions, we can help you envision and bring to life the perfect space that meets your specific needs and preferences.
We understand that every homeowner has different goals and ideas when it comes to basement conversions. That's why our team of experts takes a personalized approach to ensure that your vision becomes a reality. From the initial consultation to the final touches, we work closely with you, taking into consideration your budget, timeline, and desired functionality. Our goal is to provide creative and innovative solutions that exceed your expectations.
If you're looking to transform your basement into a functional living space that enhances your home and lifestyle, Casla Construction, LLC is here to help. With our years of experience, personalized approach, and commitment to excellence, we will turn your basement into a place you'll love to spend time in. Contact us today at: https://caslallc.com to set up a consultation.