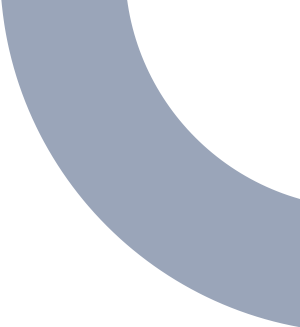 Call on Casla Construction, LLC for Comprehensive Construction Services in Dorchester, MA
Welcome to Casla Construction, your reliable construction partner serving the Dorchester, MA area and the greater Boston region. With over 15 years of experience, our dedicated team at Casla LLC has been providing top-quality construction services to both residential and commercial clients throughout Boston. Our wide range of services ensures that we can fulfill all your construction needs, transforming your space into something truly remarkable.
At Casla Construction, we pride ourselves on our diverse array of services tailored specifically to meet the requirements of the Dorchester community. Our team of experts understands the unique needs of our clients and is committed to delivering creative, personalized solutions that produce exceptional outcomes.
When it comes to carpentry services, our craftsmanship is second to none. From custom cabinetry to intricate trim work, we take great pride in our attention to detail, enhancing the elegance and character of your home or business. Whether you are considering a kitchen addition or remodeling project, our skilled team is ready to assist you. We recognize that the kitchen is the heart of every home, and we will work closely with you to design a space that perfectly aligns with your lifestyle and preferences.
Maximizing your space is our specialty, and we offer basement and attic conversion services to help you create functional and versatile areas. Whether you desire an entertainment room, a home office, or extra bedrooms, our experts will transform your basement or attic to meet your specific needs. Bathroom remodeling is another area where Casla Construction excels. We understand the importance of creating a tranquil and practical space, and we will collaborate with you to design a bathroom that reflects your personal style and requirements.
Enhancing your outdoor living space is made easy with our deck and patio installations. We will create a beautiful and inviting space for you to relax, entertain, and enjoy the outdoors, seamlessly blending it with your property. At Casla Construction, we are also well-versed in interior and exterior painting and staining, offering a fresh and appealing look for your space. From vibrant accent walls to flawless finishes, we will bring your vision to life.
Our team is proficient in mechanical, electrical, and plumbing work, ensuring that all your systems are functioning optimally, providing you with a safe and comfortable environment. To complete your dream space, our landscape hardscape services will add the perfect finishing touches. From stunning retaining walls to functional walkways, we will enhance your outdoor area, creating a harmonious connection between your property and nature.
At Casla Construction, we are committed to exceeding your expectations with our high-quality craftsmanship and personalized approach. Contact us today and let us embark on a construction journey that will transform your Dorchester, MA space into something truly exceptional. Contact us today by calling: (617) 820-2422 or by visiting us at: https://caslallc.com.