Revamp and Refresh Your Boring Kitchen with Casla Construction's Stunning Kitchen Remodeling & Addition Service
Are you longing to create a kitchen that not only satisfies your food prep needs, but also serves as the heart of your home? Look no further than Casla Construction, LLC. As a trusted construction company serving the greater Boston area, including Arlington, Belmont, Brookline, Cambridge, Dorchester, Needham, Newton, Wellesley, Weston, and Winchester, we have built a strong reputation for our exceptional kitchen remodeling and addition services.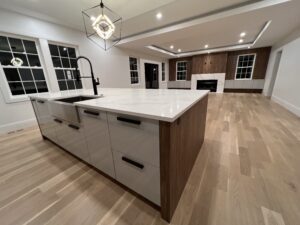 For over 15 years, our dedicated team of experts at Casla LLC has been committed to providing top-quality construction services to residential and commercial clients throughout Boston. We take great pride in understanding the unique needs and desires of our clients, and our mission is to deliver creative and personalized solutions that bring their kitchen dreams to life.
When it comes to kitchen remodeling, we believe that every detail counts. From sleek and modern designs to timeless and classic aesthetics, we offer a wide range of styles to suit your taste. Our skilled craftsmen are dedicated to delivering impeccable workmanship, ensuring that every element, from custom cabinetry and countertops to flooring and lighting, is expertly installed and finished to perfection.
In addition to remodeling, we specialize in creating functional and stylish kitchen additions that seamlessly blend with the existing layout of your home or business. Whether you envision a spacious island for entertaining guests or a cozy breakfast nook for your family, our team will collaborate closely with you to understand your vision and transform it into reality.
Are you ready to elevate your home with a new kitchen remodel or addition in the greater Boston area? Contact us today for a consultation at (617) 820-2422 our website at: https://caslallc.com.