Need a Quality General Contractor in Newton, MA – Contact Casla LLC
If you're located in the Newton, MA area and your home or business demands an upgrade, the experts at Casla Construction, LLC are ready to help. Our experience, spanning more than 15 years, demonstrates our commitment to delivering top-notch construction solutions to both residential and commercial customers.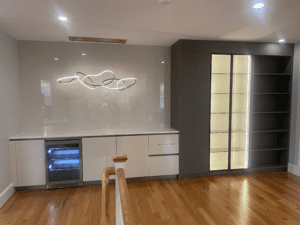 We understand the unique requirements of each project we undertake. We're not just general contractors, we're problem solvers. Our aim is to transform your ideas into reality, while maintaining a focus on delivering the highest level of customer satisfaction.
Our services are diverse. Looking to revamp your cooking space or add a new kitchen entirely? Our team excels at kitchen remodels and additions. Maybe you're considering a basement or attic conversion to maximize your space? We've got you covered there too.
If you're imagining a relaxing oasis in your backyard, our decking and patio installations can make that dream come true. Moreover, we offer comprehensive bathroom remodels for those looking to rejuvenate their personal spaces.
We know that the aesthetics of your property are as important as the structure. That's why we also provide interior and exterior painting and staining services to ensure your spaces look as good as they function.
Of course, these services wouldn't be complete without the consideration of the behind-the-scenes essentials. Our team includes experts in the fields of mechanical, electrical, and plumbing services, guaranteeing the seamless operation of your home or business.
For those of you considering outdoor upgrades, we offer landscape hardscapes to enhance your property's exterior appeal. At Casla Construction, LLC, we believe in creating spaces that not only meet, but exceed your expectations. When you think of a general contractor in Newton, MA, think Casla Construction, LLC. We're not just building structures, we're constructing dreams. Learn more at: https://caslallc.com.