Maximize Your Property's Potential with Casla Construction's Bathroom Remodeling & Bathroom Addition Service
Are you looking to transform your old, worn-out bathroom into a new luxurious retreat or add a functional and stylish bathroom addition to your property? Look no further than Casla Construction, LLC. As a leading construction company serving the greater Boston area, including Arlington, Belmont, Brookline, Cambridge, Dorchester, Needham, Newton, Wellesley, Weston, and Winchester, we have built a solid reputation for our bathroom remodeling and addition services.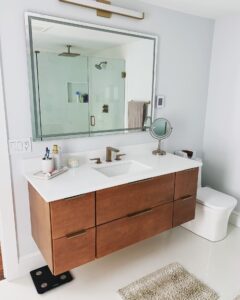 For over 15 years, our team of experts at Casla LLC has been dedicated to delivering top-notch construction services to both residential and commercial clients in Boston. When it comes to bathroom remodeling, we believe that every detail matters. From elegant fixtures and custom cabinetry to stunning tile work and luxurious finishes, we strive to create a space that reflects your style and enhances your daily routine.
Our skilled craftsmen pay meticulous attention to every aspect of the project, ensuring the highest quality workmanship and a flawless end result. In addition to bathroom remodeling, we also specialize in creating functional bathroom additions that seamlessly blend with the existing structure of your home or business.
So, if you're ready to elevate your space with a bathroom remodel or bathroom addition, contact Casla Construction, LLC today. Our team is ready to discuss your ideas, provide expert guidance, and turn your vision into a reality. Contact us today for a consultation at (617) 820-2422 our website at: https://caslallc.com.