Expanding Your Living Space: Home Additions in Newton, MA with Casla Construction, LLC
At Casla Construction, LLC, we believe in helping our clients create the homes they've always dreamed of. That's why we're excited about our home additions in Newton, MA, and the greater Boston area, including Arlington, Belmont, Brookline, Cambridge, Dorchester, Needham, Newton, Wellesley, Weston, and Winchester.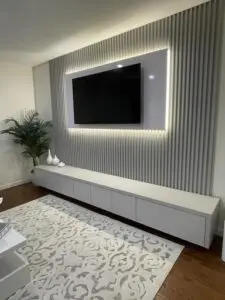 Do you feel like your home is getting too small for your growing family? Or maybe you want to add a special room for hobbies or guests? Whatever your reasons, we have the expertise to make it happen. With over 15 years of experience, we understand what it takes to build a quality addition that fits seamlessly with your existing home.
Our process starts with you. We sit down and talk about what you need and what you want from the addition. Then our skilled team works to create a design that meets those needs and fits your budget. We take the time to consider every detail, from the layout to the materials, so that the finished product will be exactly what you envisioned.
Building a home addition is a big project, and we know that it can be stressful. That's why we work closely with you every step of the way. We keep you informed and make sure that the work is done on time. Our goal is to make the process as smooth as possible, so you can enjoy your new space as soon as possible.
Home additions in Newton, MA, with Casla Construction, LLC, mean quality work from a team that cares. We follow all building codes and regulations, and we use quality materials that will last. We want your addition to be a part of your home that you can be proud of.
But we also know that an addition is more than just a construction project. It's a change to your home that can improve your life. Whether it's a new bedroom, a bigger kitchen, or a space for hobbies, a well-designed addition can make your home more comfortable and enjoyable.
We are proud of the work we do and the relationships we build with our clients. We understand that your home is important to you, and we want to help you make it the best it can be. If you're thinking about home additions in Newton, MA, or any of the other areas we serve, we hope you'll consider Casla Construction, LLC. Let us work with you to create the space you've always wanted. Learn more at: https://caslallc.com.