Contact Casla Construction for all Your Residential and Commercial Construction Needs in Newton, MA
Looking for a reliable construction company in Newton, MA that can cater to all your residential and commercial construction needs? Look no further than Casla Construction, LLC. As a trusted name in the greater Boston area, including Arlington, Belmont, Brookline, Cambridge, Dorchester, Needham, Newton, Wellesley, Weston, and Winchester, we have been providing quality construction services for over 15 years.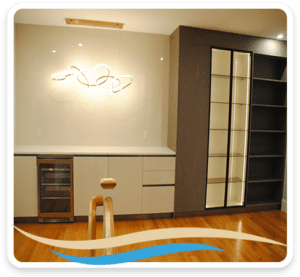 At Casla Construction, LLC, we understand that each client has unique needs and preferences. That's why our team of experts is dedicated to delivering personalized solutions that result in the best outcomes. We take pride in our ability to listen to our clients, understand their vision, and provide creative construction solutions that bring their ideas to life.
Whether you're looking for carpentry services, kitchen addition and remodeling, basement or attic conversions, bathroom remodeling, installation of decks and patios, interior and exterior painting and staining, MEP systems, or landscape hardscapes, we have you covered. Our comprehensive range of services ensures that we can handle all aspects of your construction project, no matter the size or complexity.
From custom-built cabinets to stunning millwork, our carpentry services showcase our exceptional craftsmanship. We pay meticulous attention to detail, ensuring that every piece is crafted with precision and care. When it comes to kitchen additions and remodeling, we work closely with our clients to create functional and stylish spaces that meet their specific requirements.
Transforming underutilized spaces is our specialty. Whether it's converting your basement or attic into a living area, our experts will maximize the potential of these spaces, creating rooms that are both practical and inviting. We also specialize in bathroom remodeling, turning ordinary bathrooms into luxurious retreats.
Our expertise extends beyond interior spaces. Our team excels in the installation of decks and patios, creating outdoor areas where you can relax and entertain. We also offer interior and exterior painting and staining services, as well as MEP systems installations to ensure your property operates efficiently and safely. Additionally, our landscape hardscapes add beauty and charm to your outdoor spaces.
When you choose Casla Construction, LLC for your construction needs, you can expect exceptional service, attention to detail, and a commitment to delivering outstanding results. Contact us today at: https://caslallc.com and let us be your trusted construction partner in Newton, MA.