Choose Casla Construction, LLC as Your Construction Contractor in Newton, MA
When it comes to finding a quality construction contractor in Newton, MA, look no further than Casla Construction, LLC. We are a trusted name in the greater Boston area, serving clients in Arlington, Belmont, Brookline, Cambridge, Dorchester, Needham, Newton, Wellesley, Weston, Winchester, and beyond. With over 15 years of experience, we have been providing top-notch construction services to both residential and commercial clients.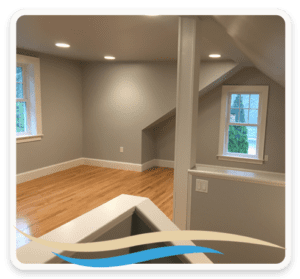 At Casla Construction, LLC, we understand the importance of delivering quality results that exceed expectations. Our team of experts is dedicated to understanding the unique needs of our clients and providing personalized solutions. We believe in going the extra mile to ensure customer satisfaction.
We offer a comprehensive range of services to meet all your construction needs. From carpentry services that showcase exceptional craftsmanship to kitchen addition and remodeling projects that enhance functionality and style, we have the expertise to bring your vision to life. Our team is skilled in basement and attic conversions, transforming underutilized spaces into valuable living areas. We also specialize in bathroom remodeling, creating luxurious and functional retreats.
In addition to our interior services, we excel in the installation of decks and patios, offering outdoor spaces where you can relax and entertain. Our interior and exterior painting and staining services breathe new life into your property, while our MEP systems ensure efficient and safe operation. Additionally, our landscape hardscapes add beauty and charm to your outdoor areas.
When you choose Casla Construction, LLC as your construction contractor in Newton, MA, you can expect professional service, transparent communication, and outstanding results. We take pride in our track record of satisfied clients and look forward to the opportunity to bring your construction vision to life. Contact us today at: https://caslallc.com to discuss your project and experience the Casla Construction, LLC difference.